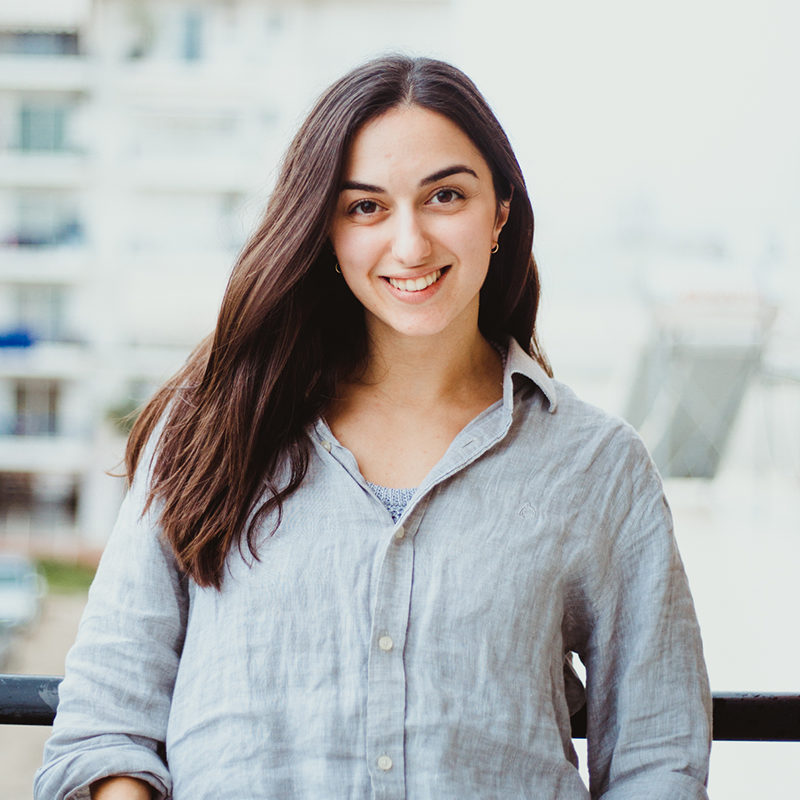 VIVIAN
TRIANTA-
FYLLOPOULOU
Movement Waves
2nd WEEKEND (17-18/7) – 2 HOURS/DAY
18:30 – 20:30, Galissas Beach
Movement Waves
Movement Waves is a workshop of structured improvisational movement and stretching. By following specific tasks, we move with different qualities, speeds and energy.
Taking inspiration from the environment and the group, and power from the breathing and internal energy of the body, we create together a dance that makes focuses on the here and now.
Building on our revitalization, our senses and their contact with the natural environment, this workshop aims to free us from psychosomatic limitations and a give a chance for creative expression. An open space of exploration where, through instructions, everyone is free to follow their own pathway and connect with the group.
Movement waves is for any ability and age, takes place mainly in an open environment such like the sea but also in closed places, and can be accompanied by music, or just the natural sounds!
* Please bring with you your swimsuit, towel, and sports shoes for this workshop
Ages: 10 +
Level:  All levels
Vivian Triantafyllopoulou
Vivian Triantafyllopoulou comes from Greece and studied contemporary dance in Trinity Laban in London. She continued as a chosen member of the Akram Khan Experiment and then she joined Jasmin Vardimon 2 professional development course, where she performed a national tour with pieces from AΦΕ, Vinicius Salles and Jasmin Vardimon
Since then, she has performed with Bittersuite, Vinicius Salles, Fernanda Prata, Ben Judd and Dionysios Tsaftaridis, Emily Robinson Dance, Follow Through collective, Olga Spyraki and others. She was also a dancer for Melanie Lomoff in The Lowry and Rambert choreographic project. Vivian was also a dancer and choreographer's assistant for Hagit Yakira's community project 'On Falling and Recovery' and rehearsal director for Hagit's project Dance for Platinum at Royal Albert Hall (2018).
She has performed in theaters like Royal Opera House, Richmix, Sadler's Wells, The Place, Nothern Ballet and others. She passionately teaches dance, dance theater and improvisation to kids, adults and professionals. She has taught for leading organisations such as Trinity Laban, The Place, City Lit, Greenwich Dance and others. Vivian is the founder of workshops; 'Energy and flow', a contemporary dance workshop and 'Movement waves' an outdoors community improvisation workshop-usually happening by the sea. She created her own dance company in 2019 and her works have been supported by Tripspace, Chisenhale Dance, Arts Council England, Dance Cultural Center and others.
www.viviantr.com
Insta: vivian__ tr