Alexis
Fousekis
Being Present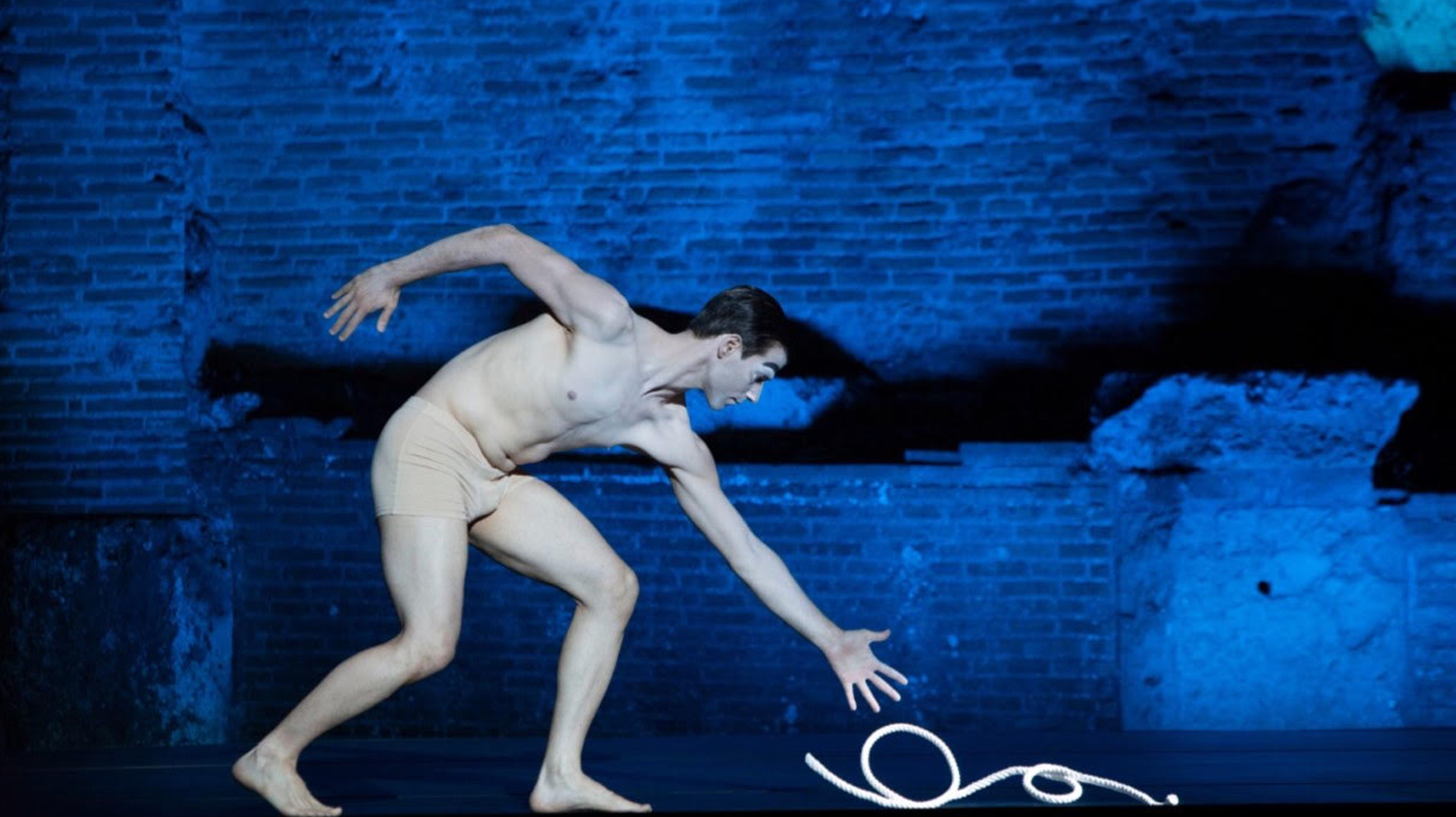 1st WEEKEND (10-11/7) – 2 HOURS/DAY
13:00 – 15:00, "De La Salle" Schools (ANDREA KARGA 12 – 14)
Being Present
Αccept, learn, testify, exist

Perhaps the most important moment of this workshop is the beginning of it, where the participant becomes aware of their senses in space and time by practicing the basic principles of contemporary dance that activate the center of their body and memory. This is followed by an improvisational set up, which requires changes of levels and movement in space and aims to facilitate each unique personality with finding new personalized kinetic options. The course entails an extensive kinetic phrase, based on contemporary dance techniques (Graham, Limon, Release) embellished with acrobatic elements as well as and Robert Wilson's physical theater technique influenced by Butoh and Kabuki techniques (grounding, release and energy management). Finally, there is a small composition made up of all the information taught throughout the workshop which leads to a short presentation by the participants, who present now, in the final process, "testify" in front of their teammates.
The purpose of the workshop is to familiarize and render us able to accept our physical barriers, cultivate our relationship with ourselves, with our environment and with our collaborators so that we can freely communicate and express ourselves through our physical language. We are present.
Ages: All ages
Levels: All levels
Alexis Fousekis
Alexis Fousekis is a dancer-performer based in Greece. He was born and raised in Athens. He studied History at the National and Kapodistrial University of Athens and contemporary dance at the State School of Dance in Athens from which he graduated obtaining a scholarship for the Martha Graham school in New York.
He belongs to Robert Wilson's artistic team for the production, "Oedipus Rex" – Pompeii ancient theater, Naples National Theater ,(Teatro Mercadante), ancient theater of Epidaurus, St. Petersburg's ''Olympic Theater'', National Theater Festival of Budapest, ''Olympic Theater'' in Vicenza and for the production ''Messiah'' as a Soloist in 'Mozartwoche 2020′ at Haus Für Mozart in Salzburg. He is also a member of the director's team at the Watermill Center's Laboratory of Arts in New York.
He has collaborated with Rootlessroot, Linda Kapetanea and Jozef Fruček for "Europium'' (Lichteinstein, Genova, Bucharest Festival LIKE CNDB 2017 and Shatin Town Hall – Hong Kong cultural festival 2016), with Dionisis Savopoulos and Ermis Malkotsis in ''Plutus'', with Konstantinos Rigos in "Arkadia'' for the Athens and Epidaurus Festival 2014, with Marianna Kavallieratos in "Stream", "Death" and "They". With Giannis Kakleas in "Aharnes", "Jeu De Massacre" (for the National Greek Theater) and "Cyrano de Bergerac", with Thomas Moshopoulos in "Mojo" and Euripides Laskaridis  in "Ridicule and Transformation-The Walk", with Stella Fotiadi in "Hands/Χέρια" and "Seeking Bliss" (SNFCC-Nostos Festival), with Giannis Antoniou in "Memoirs of a Sailor" for the National Opera of Kuwait, with Aggeliki Stellatou for ''Hercules'' and with Athanasia Kanellopoulou for "Exodus'' in Ramallah dance festival 2019.
Since 2011 he has been giving workshops of contemporary dance and improvisation in many dance schools in Greece. He is a dynamic member of Aliki Kontziou Gousa and Michalis Nalmpantis Dance School preparing young dancers for giving exams to the State School of Dance and to the Ministry of Culture.