Omiros
Pachatouridis
Pontian dances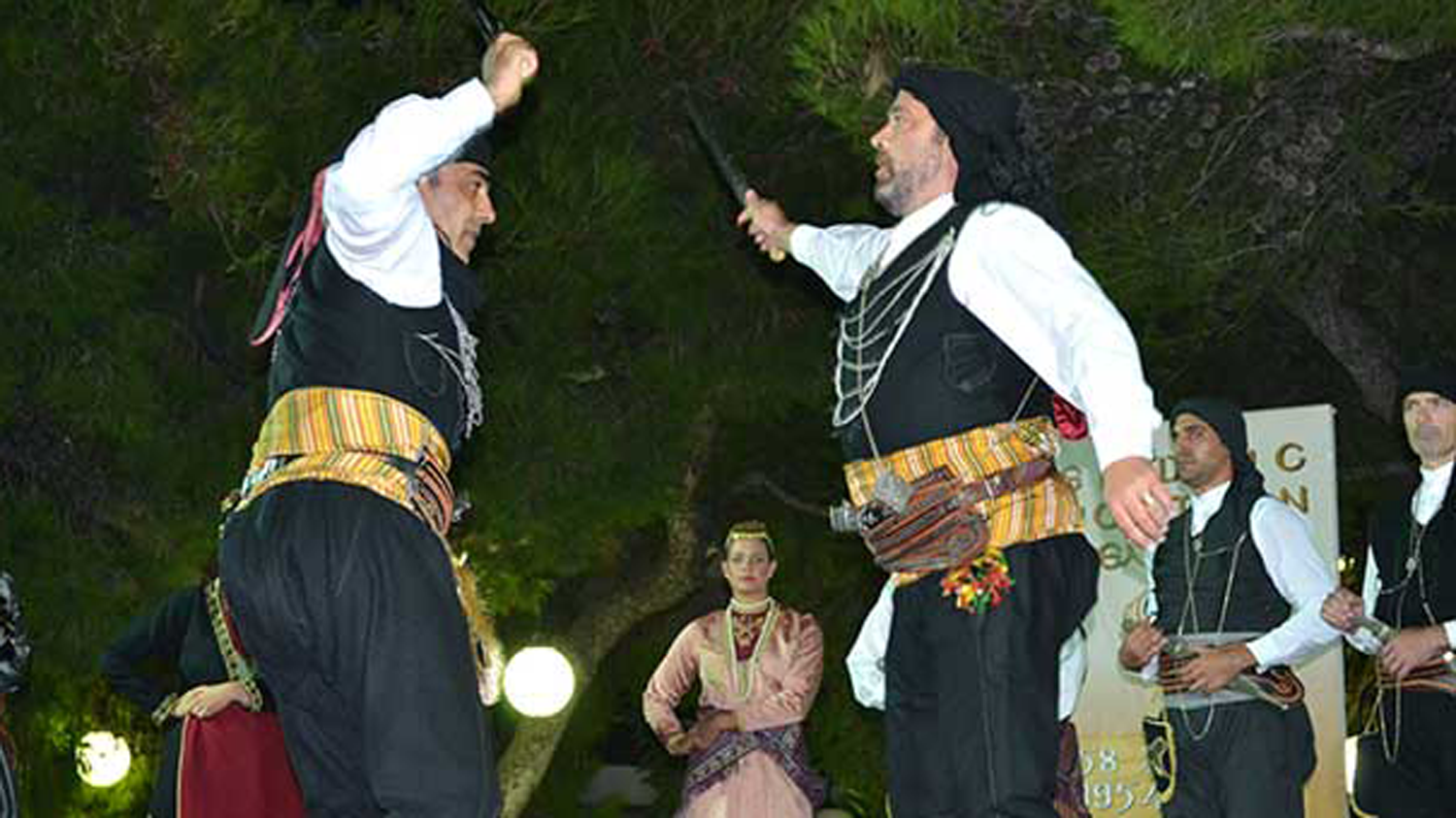 1st WEEKEND (10-11/7) – 2 HOURS/DAY
18:00 – 20:00, "DE LA SALLE" SCHOOLS
Pontian dances
1st day: Pontian dances: the fundamental movement element and its effect to the style
Theoretical part:
Pontian dances: historical, folkloric and anthropological data
Analysis of the fundamental movement element and its effect to the particular style of Pontian dances.
Practice:
Pontian dances
Apply of the fundamental movement element to the Pontian dances.
 2nd day: Pyrrhich – war dance forms of the Greeks of Pontus
Theoretical part:
Presentation of the pyrrhich – war dance forms of the Pontian Greeks: historical, folkloric and anthropological data.
Practice:
Analysis and synthesis of the main forms based on the core pyrrhich form: Lafron Sera (slow part) – Sera choron (fast part) – Ti macheri (pair fighting with knifes representation)
Ages: 16+
Levels: All levels
Omiros Pachatouridis
Omiros Pachatouridis is both a performer and an experienced teacher of Pontian dances and has taught in many Pontian and non-Pontian organizations for over thirty years. He has studied extensively the perspectives of Pontian culture (music, song, attire, customs, etc.) and has carried out numerous related projects for Pontian and non-Pontian institutions and world conferences, while he has graduated from the Summer School of the Western University of Macedonia with subject Greek traditional dance.
Following also a long-term partnership, he is currently the consultant for Pontian culture of the Greek Dance Theater "Dora Stratou" and a member of the International Dance Council (CID-UNESCO). He is the author of the book Pontian Choro-Chronicles I, which deals with the particular dancing kinesiological characteristics of the Greeks of Pontus. He has been also the executive research consultant of the contemporary dance project "Genocide" by the director-choreographer Pavlos Kourtidis on the genocide of the Pontian Hellenism.
Furthermore, he is the inspirer and founder of the cultural organization "Pyrrhichios Academy" dealing with dancing and Pontian culture education. In recent years, his dance lectures focus on the authentic forms of expression and experiential perceptions of the traditional elements, based on the sources of his extensive archival research.