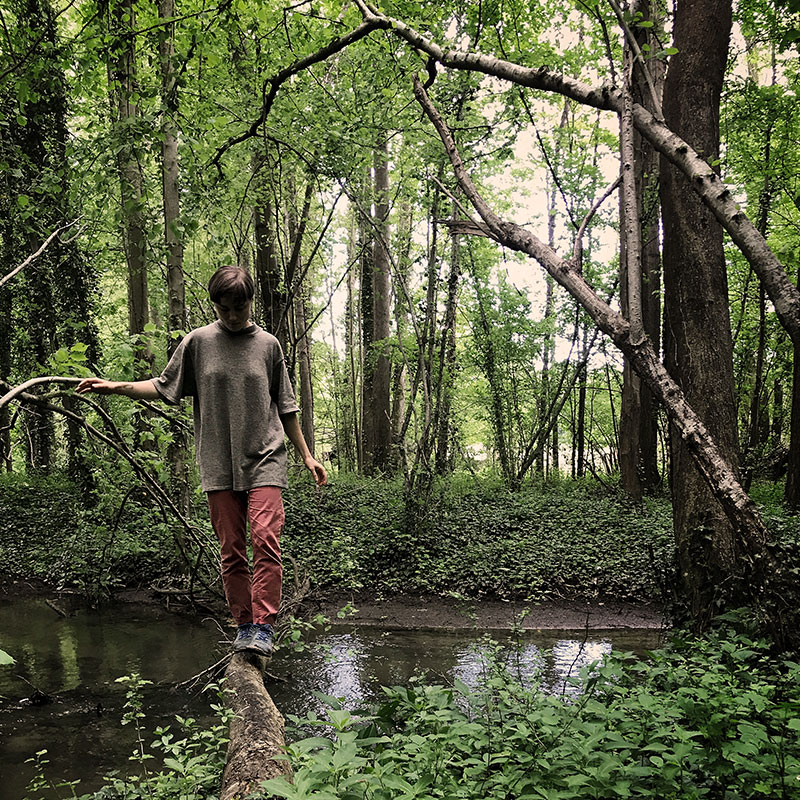 CHRISTINE DAIGLE AND ŠPELA VODEB
PASSING SWIFLTY
PASSING SWIFLTY
Two women attempting to grasp a fleeting moment. Through a constant readjusting of a brittle tension, together they unravel the inner workings of a delicate balance. In this balance comes into play the intricate sound of the vibrating strings of Dalès. Passing swiftly from circus to dance, from basing to flying, from performance to life.
Credits:
Creation and performance: Spela Vodeb and Christine Daigle
Music: Enguerran Wimez and Joris Presquer (Dalès)
Photo credits: Spela Vodeb
Duration:   minutes
Trailer
Špela Vodeb
Špela Vodeb, member of the company Un loup pour l'homme since 2015.
Born in Slovenia, after graduation in 2010 at SEAD – Salzburg Experimental Academy of Dance, she kept challenging her being outside the motherland, widening her living environment to the entire European area.
She has built her career around international collaborations with artists and companies such as Joan Ramon Graell Gabriel and Joan Arqué Solà, Milan Tomášik & Co, Guy Nader⏐Maria Campos, Enclave Arts del Moviment & Roberto Olivan, Atempo Circ, Tomaž Simatović.
Christine Daigle
After fifteen years of classical ballet training and a college education in photography in Montreal, Christine graduate from l'Ecole de danse contemporaine de Montreal in 2014. Her work started with O Vertigo Company (2014/CA). Her curiosity for acrobatic movement and lifts was nourished and developed by the foundation of the company Ici'bas (2015/CH), who's work combine dance, circus and performative arts. Through diverse collaborations, the company traces its path between alternative venues, nature, cities and the black box of theaters. The diversities of forms, contexts and mediums enriches the process to treat and question common themes such as the relation we have with nature, with our nature and with each other. She also collaborates as a flyer and dancer with circus/dance companies such as Cirqu'en Choc with the creation Scintilla (2016/CH), with the director Claudel Doucet in the piece Que nous soyons (2017/CA), Un loup pour l'Homme in Rare Birds (2020/FR) and social actions, Tumbleweed in the creation A very eye (2021/BE) and as a member of the collective for the sustainable circus show Branché (EU/2021).