RICCARDO
BUSCARINI
Gift
(Eyelands)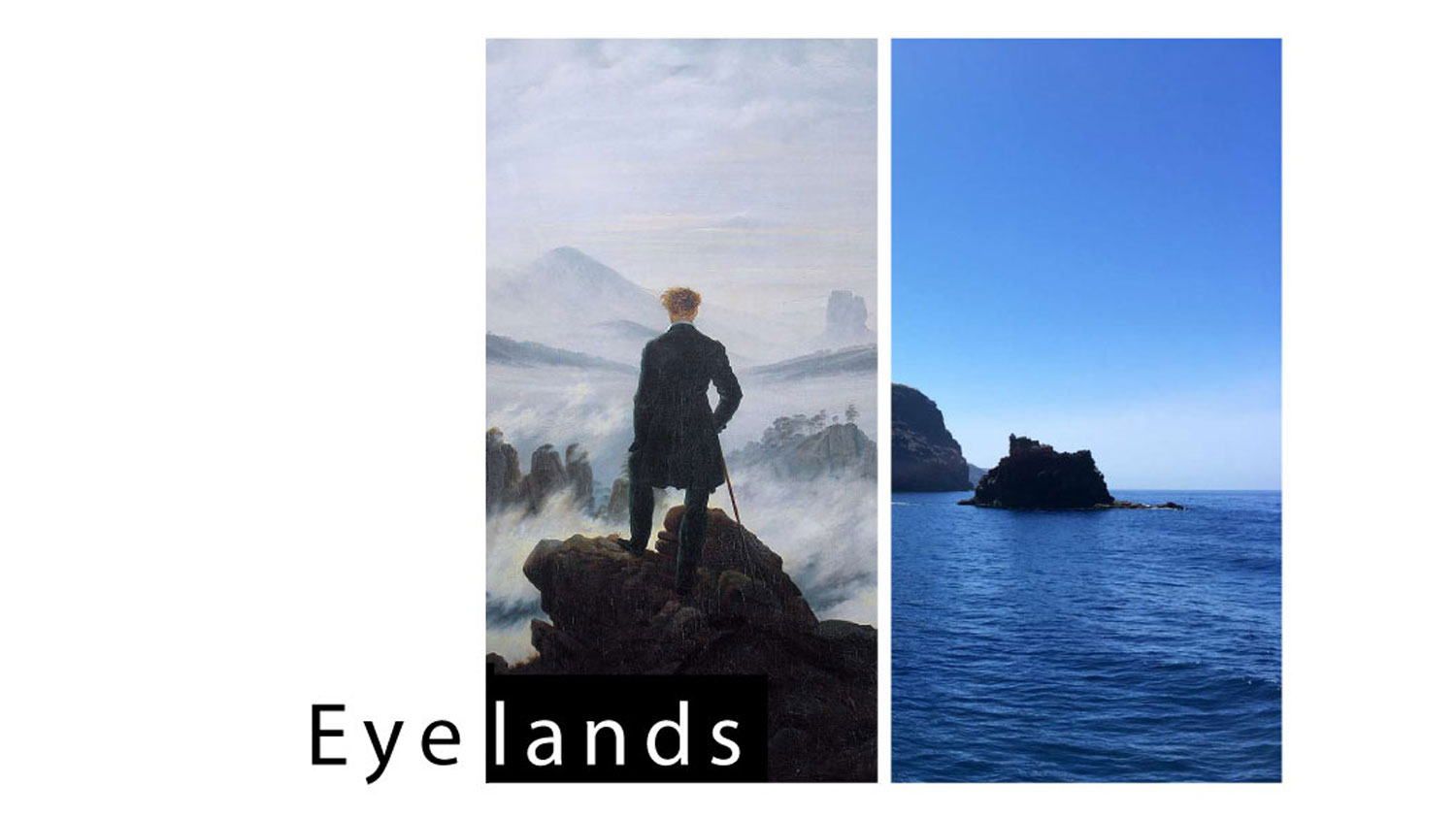 Gift
Drawing from the theme of commerce as an idea of human exchange, connection, and communication, Gift is choreographer Riccardo Buscarini's response to Syros Island, a place charged with history where different cultures merged and intertwined with one another.
The result of a 3-day workshop in Syros, this short piece is one of the chapters of Eyelands, Riccardo's traveling project dedicated to islands and their specific cultural traits.
Eyelands
Eyelands is choreographer Riccardo Buscarini's travelling project dedicated to the islands and their culture. The play between "i" and "eye" in the title is intended to suggest a research on identity through a specific observation, such as an in-depth, scientific study.
Eyelands aims to speak of the historical and social value of belonging and the relevance of a profound gaze on the world as an instrument to get to know ourselves as individuals and communities. It is a project that celebrates the potential of culture and movement, understood both as a functional action and an artistic expression, to create bridges between people, places and cultures that are far away -in space and time.
After La Gomera (Canary Islands), Malta and Cyprus, the next chapter of the project will be held in Syros.
The project takes the form of a series of periods of residency of two or more weeks on an island. Riccardo Buscarini chooses a specific characteristic of the island which becomes the topic of the research. A series of interviews, meetings, targeted visits and a movement workshop with the participation of a group of local people focusses on this particular aspect – of the orography, of the language, of the handicraft, of the folklore, etc.
The purpose of the period of residence is the creation and presentation of a public performance speaking of the island and its culture through its inhabitants' bodies.
Submission: until Monday 28 June
Τel. : +30 6944-771449, +30 6973-792685
E-mail: akropoditidancecentre@gmail.com
Duration: 20 minutes
Trailer
RICCARDO BUSCARINI
Award-winning choreographer Riccardo Buscarini has been working internationally in the fields of contemporary dance and visual arts since 2009. Highlights of his career to date include winning The Place Prize 2013 with Athletes, the participation in the international projects ArtsCross London 2013, Performing Gender 2013-15, MAM-Maroc Artist Meeting (2015). He has collaborated in events in the frame of London Fashion Week and London Festival of Architecture (2016-2019), Summerhall (Edinburgh) and London gallery Nahmad Projects during the exhibition i'm NOT tino sehgal (curated by Francesco Bonami) and miart, Milan's modern and contemporary art fair 2017. Silk, his creation for Chelyabinsk Contemporary Dance Theater (Russia) was nominated for two Golden Masks 2018 (Best Choreography and Best Choreographer) at the Bolshoi Theatre in Moscow and then restaged at Zfin Malta, the National Dance Company of Malta in autumn 2019. In 2016 he approached opera direction working on contemporary and traditional titles in Italy, UK and Germany. He was one of the EDGE 2020 choreographers, London.
www.riccardobuscarini.com