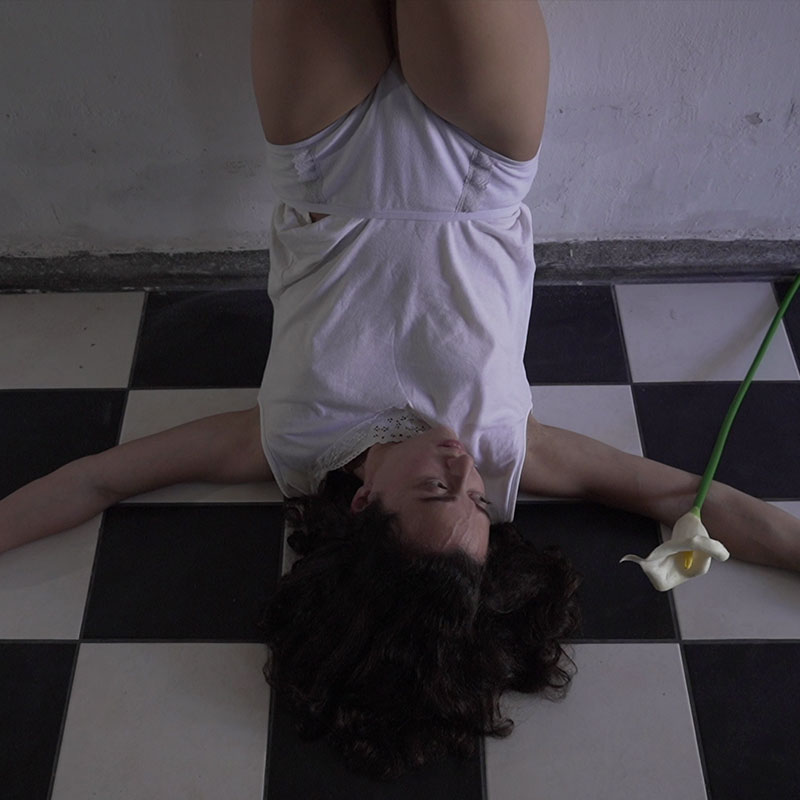 Athanasia Kanellopoulou
Nadja- Who Am I?
VIDEO DANCE PROJECTION:
Nadja- Who Am I?
A choreographic reverie on Francesca's Woodman work
The projection will be followed by a speech by Athanasia Kanellopoulou and an open discussion with the audience
The short film "Nadja-Who am I?" focuses on the female gaze, the vulnerability of the female existence, through the prism of four powerful performers. The film seeks to raise questions and concerns about the female nature, using as inspiration the photographic material of the American photographer Francesca Woodman. Four strong performers meet and attempt with a special quality and vocabulary to take us in a world, where the body is exposed to the passing of time, where dream and reality, memory and oblivion, melt and co-exist.
The film has been officially selected to Lift-Off Film Festival/First Time Filmmaker, London, International Dance Film Festival Tanzahoi Hamburg, and Abbey Festival London, where it got the award ''Honorable Mention''.
The project ''Nadja-Who Am I? '' is financed by the Hellenic Ministry of Culture and Sports for 2020-21.
Credits
Written and directed by Athanasia Kanellopoulou
Photography/ Camera/Editing: Ioannis Karounis
Performers: Lia Chamilothori, Matina Kostiani, Vassiana Skopetea, Maria Fountouli
Choreographer Assistant: Vassiana Skopetea
Music composition: Konstantina Polychronopoulou
Scenography/ Costumes: Sotiris Melanos
Graphic Design/ Poster: Melina Koulia
Production Organization: Yolika Poulopoulou
Lighting Design: Tzanos Mazis
Production: Athanasia Kanellopoulou Performing Arts
http://athanasiakanellopoulou.blogspot.com/
Duration: 8 minutes
Trailer