Zoi Efstathiou
We Find Each Other
in the Plenum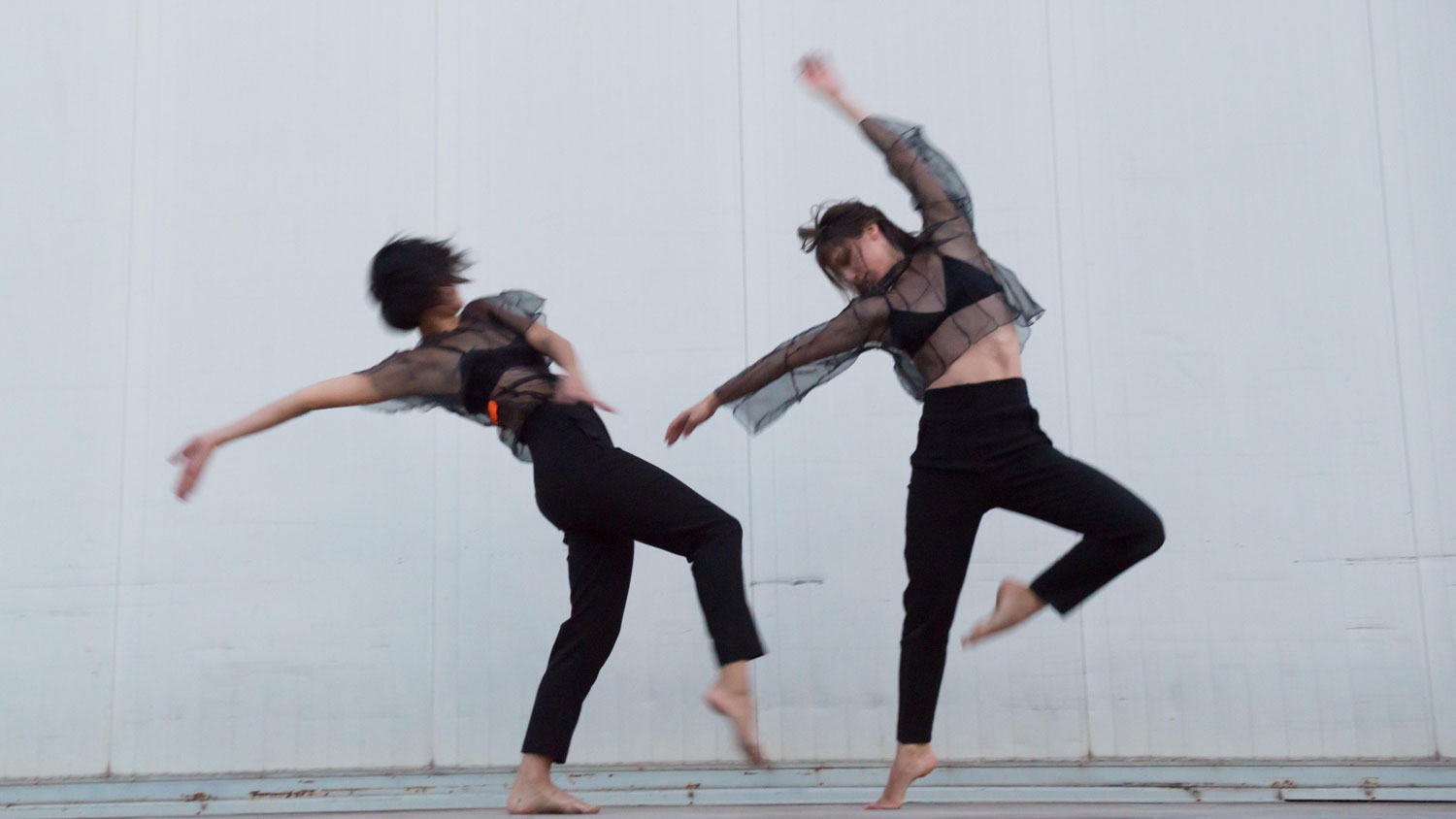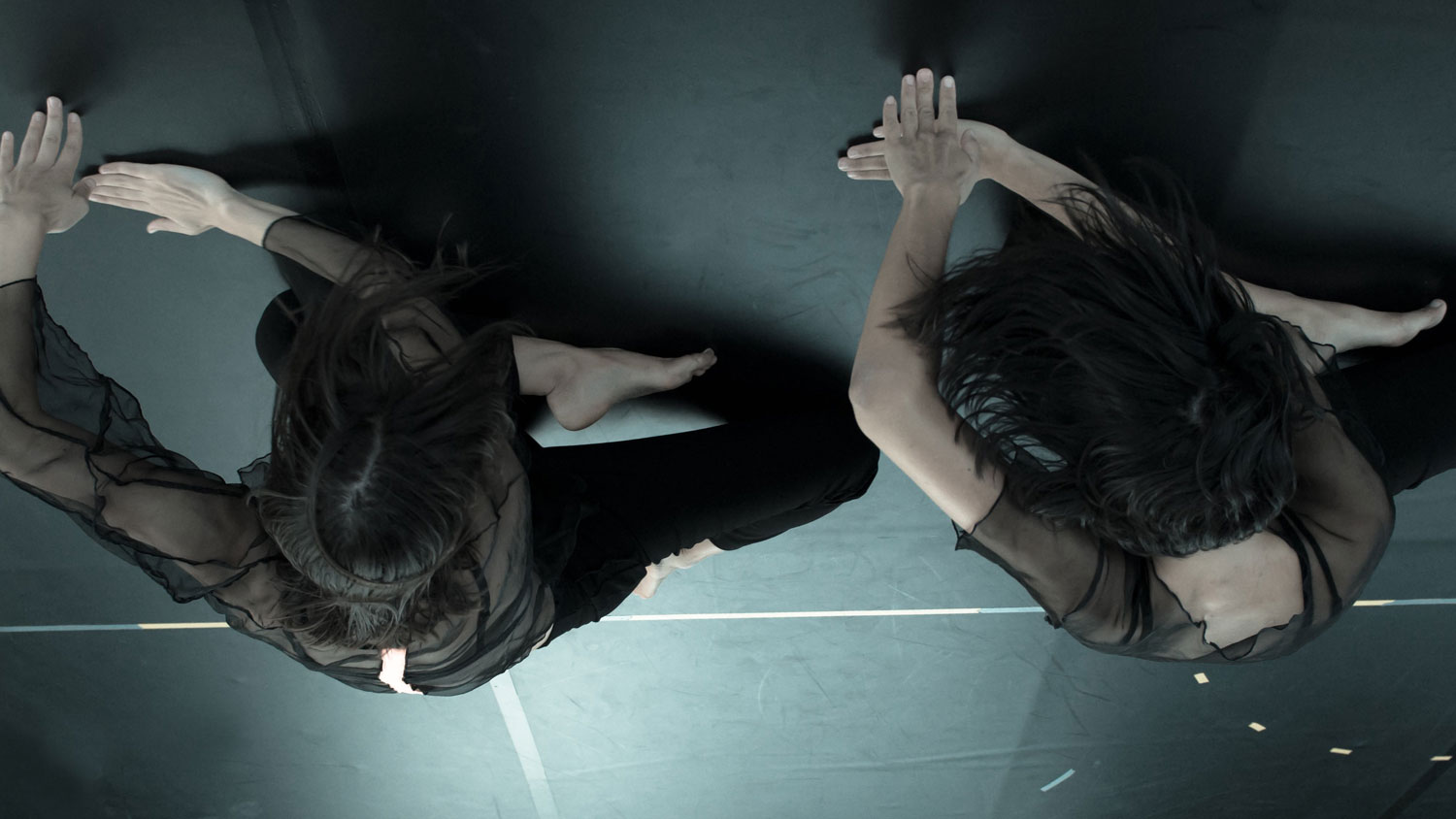 Monday 12/07
22:00, Industrial Museum of Syros Tannery Kornelakis-Dendrinou
We Find Each Other in the Plenum
We find each other in the plenum` is a duet. The full (plenum) is the opposite of the vacuum. We are talking about the plenum of each one of us. At that moment both are in the core of the plenum, which is nothing but the middle of the vacuum. Those moments when everyone, in an unremitting effort to gain independence, does not survive without the other. The important Other is the one that affects my thoughts, my feelings. She is the one who creates my reality. In an empty space, surrendered to its simplicity,everything is reflected. We commit ourselves and through contact, we research relationships under the surface. The relationships within us, which give a meaning to encouragement, support, trust. A complete and at the same time unrelated relationship. Difficult to balance.
Idea / Choreography: Zoi Efstathiou
Interpretation: Zoi Efstathiou, Sofia Martiou
Composition: Fabian Fiorini
For the song "Echoes of a Distance" Composition: Athena Routsi, Claudia Matola
Rhodes: Alkistis Raftopoulou
Recording: Fotis Mylonas
Costumes: Ellada Damianou
Special thanks to: Kinitiras Artistic Network for Performing Arts
Duration: 24 minutes
Trailer
Zoi Efstathiou
Zoi Efstathiou was born in Greece. Since 2016 she has collaborated with the worldly renowned choreographer Anne Teresa De Keersmaeker as a repertory dancer in Belgium.
Between 2013 and 2016 she performed in Michèle Noiret's production "Hors – Champ". Between 2010 and 2015 she collaborated with choreographer Dominique Duszynski in the productions «Sous Les Ponts» (2010), «Sotto Voces» (2011), «Walkabout» (2014) and together they created the duet «Riff» (2012-2015), which they performed in France, Belgium and Brazil.
Meanwhile, Zoi created and performed her own productions «Mr Gingerbread Man» (2012/2018), «9 NiNe» (2014), «Chapter I» (2015), «(-)US» (2019), «We Find Each Other in the Plenum » (2018) in Belgium, Greece and Austria.
Her main research is the floating and grounded body that dances. The suspension that begins from the dancers' deep connection with the earth becomes the basic characteristic of a different and unique technique, which follows the lines that already exist in the space and creates new inner geometries.
Sofia Martiou
Sofia Martiou was born in Volos in 1995. From a very early age she has been involved in Rhythmic Gymnastics and TAE KWON DO at the championship level with many achievements. In 2013 she became a student of the Athens Gymnastics Academy and was selected by SEAD Dance School Austria. In 2017 she graduated from the National school of dance (KSOT). She has collaborated with Hellenic Dance Company for the production of "TOMORROW" at Athens Concert Hall by dancing two pieces of famous choreographers such as Martha Graham "STEPS IN THE STREET" and Anthony LACHKY "SPECIAL GALA". In 2018 she was selected by
FLUXUM FOUNDATION to produce "LA CREATION DU MONDE" at the Athens Concert Hall and she was also a member of the group of S.Spyratou dancing in two theatrical productions "THISEAS" and "DON QUIXOTE".
She participates actively in workshops and seminars of contemporary dance both abroad and in Greece with prominent dancers and choreographers.