Cynthia
Fridas
The Sense of aesthetics over classical ballet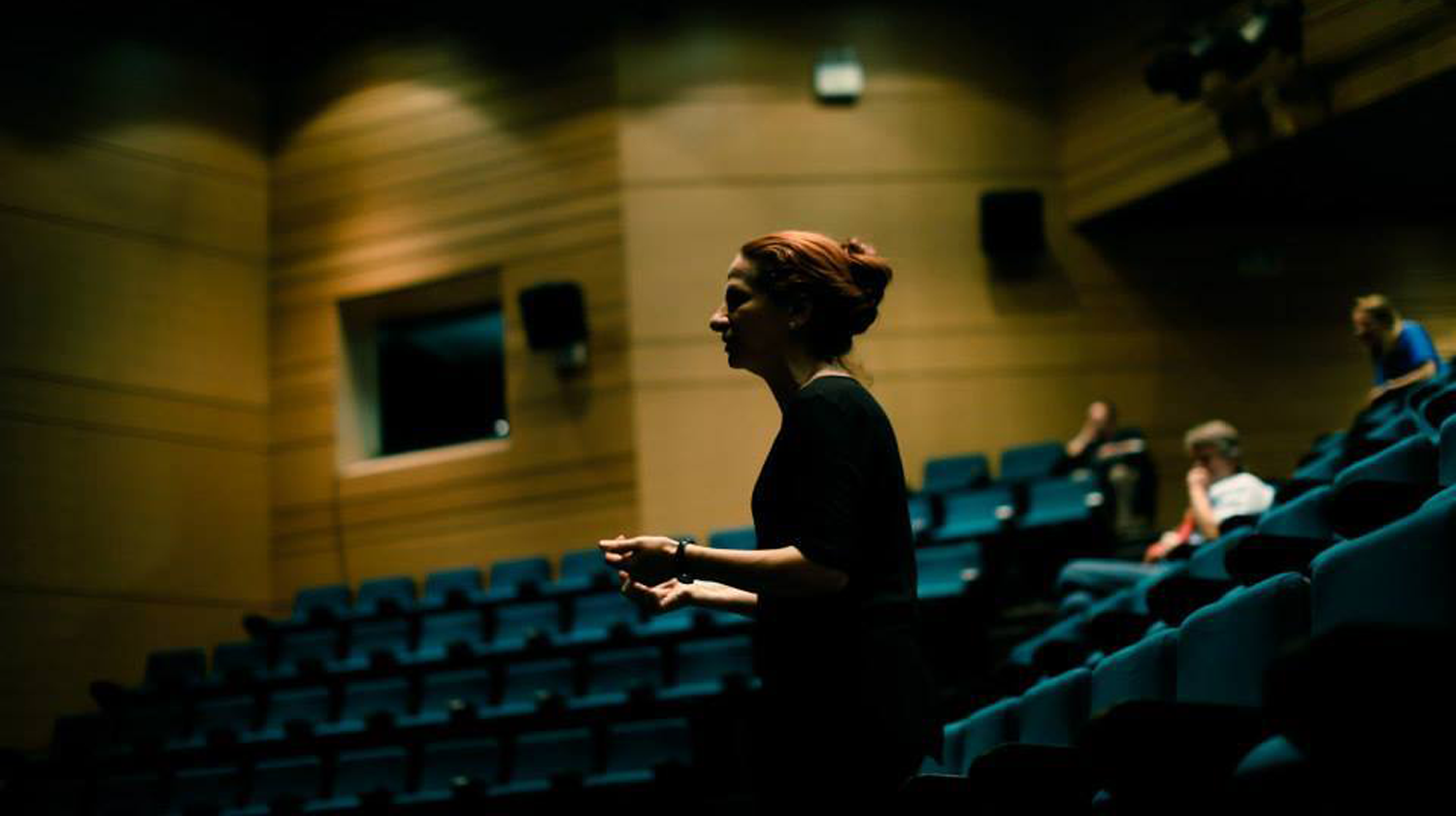 1st WEEK (13-17/7) – 2 HOURS/DAY
10:00 – 12:00, DANCE CENTRE CLASS 1
The Sense of aesthetics over classical ballet
Influenced by many instructors and choreographers in my long career, and searching for the common, prevalent elements that marked my evolution, I keep as a basic pursuit the SENSE of aesthetics in every form.
Following frequently more" free" paths, but always with respect to the classical ballet tradition, I am concerned with the body knowledge of each individual as work tool, the peripheral vision, the dynamics alternations, the right breathing, and of obviously the musicality. All of these will create the movement identity of every dancer and highlight his/her personality.
In times of constant evolution and technique's demonstration, in both classical and contemporary dance, we wonder how powerful the moment of "expression" can be. When you are on stage and time is running, you have to be efficient and decisive, to manage your body properly, pick the right instruction and take risks without harming your technique. There you need to believe in your dream and most importantly to not forget your love on what you are doing and the "flame" that brought you to this moment.
Ages: 15 +
Level: Intermediate/advanced
Cynthia Fridas
Born in Istanbul, and having graduated from the Institut Français of Athens in 1980, she followed her ballet studies at A. I.D.E.S Danse Academy of A. Astié (Lyon) for 3 years. Returning to Athens she receives her Teacher and Dancers' diploma from N. Kontaxaki Professional Dance school.
In 1983 she joins the Greek National Opera Ballet (G.N.O), and in 1984 she also performs with Rallou Manou Dance Company.
During her career at the Greek National Opera Ballet she collaborated with many Greek and International choreographers such as, I. Muhamedov, R.Van Dantzig, G. Cassado, L. Massin, I. Zelensky C. Armitage, L.De Pian, H. Mandafounis, C. Rigos,G. Metsis etc.
In 1992 she becomes Soloist and in 1996 is promoted to Principal Dancer of GNO Ballet.
She has performed most of the principal roles from the ballet repertoire (Giselle, La Bayadère, Sylphides, Paquita, Don Quixote, Le Corsaire, Sleeping Beauty etc.).
She has been Assistant Choreographer for many ballet and opera productions of the Greek National Opera.
From 1996-2004 she has taught Ballet and Repetoire at the Greek State School of Dance, and from 2004-2010 has taught at the Professional Ballet school of the Greek National Opera.
From 2004 till today she is teaching at Rallou Manou Professional Dance School.
In 2001 she receives the award of best ballet dancer from the Ministry of Culture in Greece, and has been a jury member for dance awards of the Ministry of Culture in 2004, as well as for the Onassis Foundation scholarships for dance since 2012.