Chara
Kotsali
Dense Dunce Dance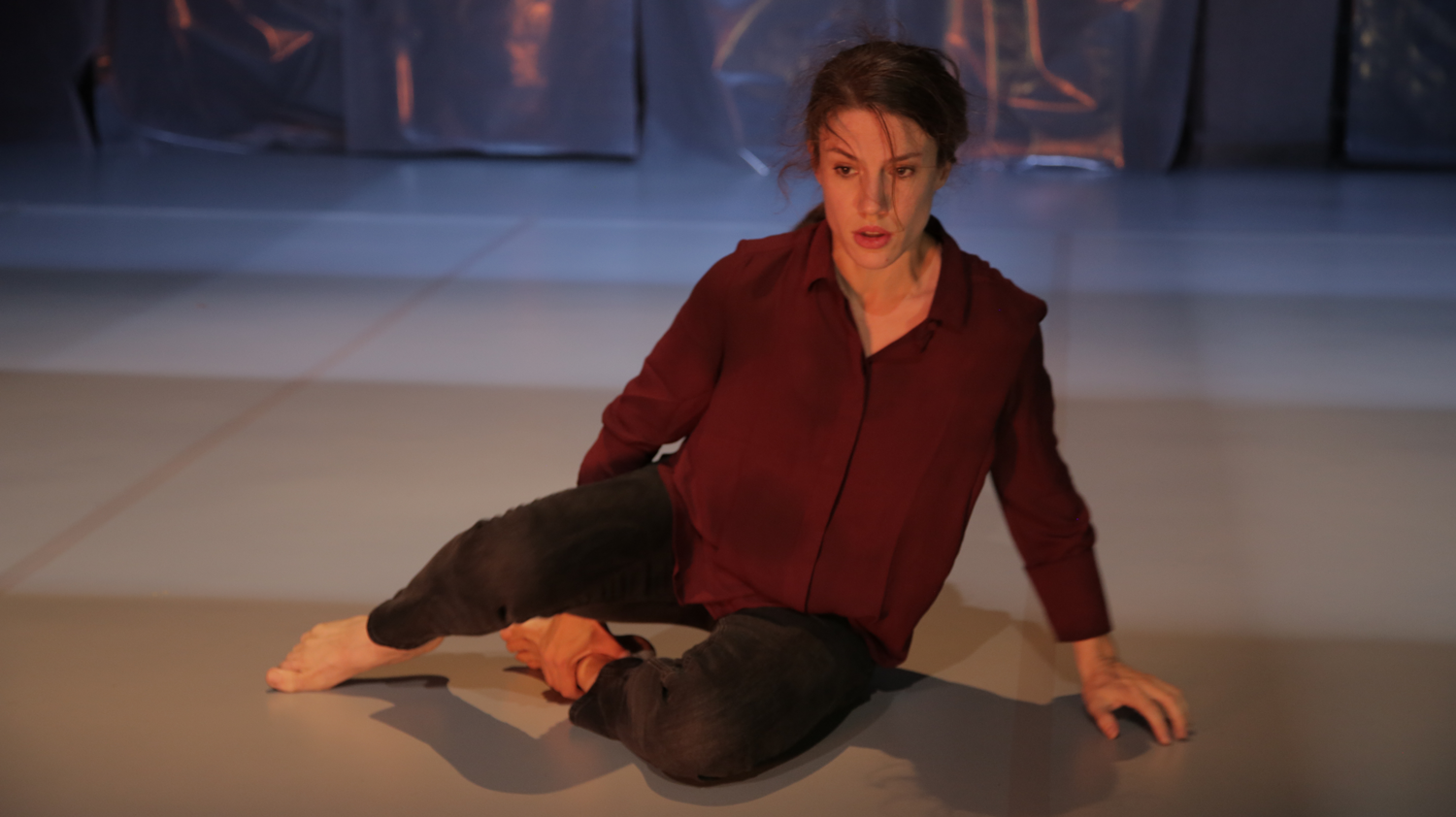 1st WEEK (13-17/7) – 2 HOURS/DAY
18:00 – 20:00, DANCE CENTRE CLASS 1
Dense Dunce Dance
The class starts with the preparation /warm up of the group. We move on with improvisational tasks in order to further explore different kinetic qualities and maybe enrich our personal movement identity. Also exercises that aim to sharpen our music and spatial awareness and kinetic games that train our stamina, strength, flexibility and speed. The class ends with a combination/choreography. We will focus on the clarity and musicality of the movement, as two elements that help the movement project in space, deeply influence the physical experience of our movement and also the way its perceived by the external eye.
Some of the exercises will be done in couples and will include tactility.
The class is suitable for professional dancers, dance students and people with previous experience in dance technique classes.
Ages: All ages
Levels: Professionals, dance students and people with previous experience in dance technique classes.
Photo credit:
Chara Kotsali
Chara Kotsali lives in Athens. She graduated from the "Rallou Manou" Higher Professional School of Dance and the Department of Theatre Studies of the National and Kapodistrian University of Athens https://www.onassis.org/foundation/athens, and has also followed the Professional Drums Course at the Μοdern Music School. As a performer, she has collaborated – among others – with Christos Papadopoulos, Euripides Laskaridis, Patricia Apergi, Simos Kakalas, Sofia Paschou, Iris Karayan, Sofia Mavragani, Ermira Goro, Aliki Kazouri, Thomas Moschopoulos, Apostolia Papadamaki, Michalis Konstantatos, Medie Megas, Artemis Lampiri, Margarita Trikka, Vahid Evazzadeh, Angela Brouskou, Greek Dance Theater (Elliniko Horodrama), performing both in Greece and abroad. . She has taken part in the Aerowaves Network with the selected performances D.opa by Patricia Apergi, Mothers by Iris Karayan, Elvedon by Christos Papadopoulos and Speechless by Sofia Mavragani. She co-choreographed the piece "manoeuvre" that was part of the Young Choreographers' Festival in Onassis Foundation.She performed in the solo piece ' Legacy ' and the duet 'Time to mourn' choreographed by Iris Karagian, that both recieved the award Jarmika Jerabkova in Prague. She was casted for the film "Suntan" by Argyris Papadimitropoulos. She has choreographed theater performances directed by Thanos Papakonstantinou (in the Ancient Theater of Epidaurus,a.o.), Thomas Moschopoulos, Ektoras Lygizos, Akilas Karazisis, Argiris Xafis, Anestis Azas, Sylvia Liouliou, Haris Fragoulis, Dimitris Xanthopoulos, et al., and has worked as an assistant choreographer in dance pieces by Patricia Apergi and Christos Papadopoulos. She teaches contemporary dance technique in the "Rallou Manou" and "Anna Petrova – Maro Marmarinou" professional dance schools. She was an assistant to Patricia Apergi, in movement workshops for people 65+ yrs at the Onassis Cultural Centre. Since 2016, she is the coordinator of movement workshops taking place in the Female Prison of Elaiona, Thiva, in the framework of the Greek National Opera's educational programs.